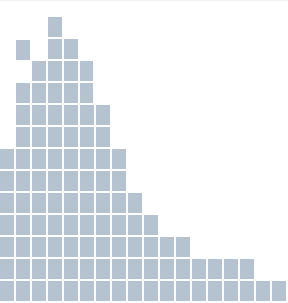 To order a sample or to get more information contact us at:
FXI Automotive Product Innovations
(248) 553-1039
autosamples@fxi.com
SURE FORM® Trim Foam
Flexible Polyurethane Round Block Foam
Typical Application: Backing for Headlliner, Door Panel, & Visor Trim | Download PDF
SURE FORM® trim form is a state of the art product featuring a remarkably narrow permeability range: 40% better than previous generation products!
Benefits:
Polyether Polyurethane
Less Air Flor Variation
More Predictable Burn-off
Finer, Pin Hole Free structure
Flame Laminable
Minimized Pour Striations
Improved Molding Consistency
Improved Compression Recovery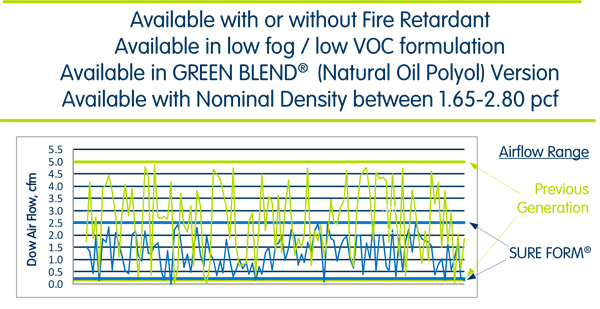 Typical data, not manufacturing specification

This product data sheet is considered to be an uncontrolled document outside FXI. As such, this sheet is subject to revision without notification. Test standards specified in SI (Metric) Units only. Values indicated here are both SI (Metric) and English Units using appropriate conversion factors and rounding off where expedient. IMPORTANT NOTICE REGARDING FLAMMABILITY – All polyurethane foams including combustion modified foams will burn and generate smoke and gases. Performance conditions and corresponding data refer to typical performance in specific tests, such as UL-94 and MVSS- 302, and should not be construed to imply the behavior of this or any other product under the other fire conditions. All data regarding these products were obtained using specific test methods under controlled laboratory conditions intended to measure performance against specifications. Due to the great number and variety of applications for which FXI products are purchased, FXI does not recommend specific applications or assume any responsibility for use results obtained or suitability for specific applications. FXI warrants its products only to direct buyers. (See FXI's Standard Terms of Sales for FXI's warranty.) IN NO EVENT SHALL FXI BE RESONSIBLE FOR ANY CLAIM IN EXCESS OF FXI'S SLE PRICE OF THE PRODUCT TO WHICH THE CLAIM RELATES. © FXI All rights reserved.